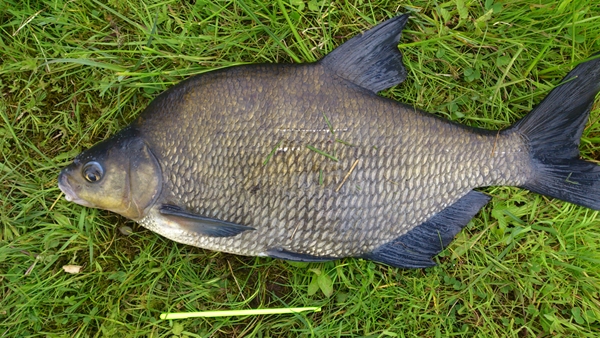 Fishing in Lakes and Rivers.
PACKAGES AVAILABLE IF BOOKED DIRECTLY
7 nights B&B pps with choice of breakfast and fill of flask daily of tea/coffee: €210
4 nights B&B pps with choice of breakfast and fill of flask daily of tea/coffee: €120
Coarse fishing
is free in the Republic of Ireland. Carrigallen is located in the heart of the lake district which makes it an ideal centre for angling holidays.
Carrigallen Town lake
Carrigallen Town Lake is only a few minutes walk and has brand-new state of the art staging completed in 2016, but you can fish from the bank as well. This venue is as good as it gets in Ireland with Bream, Hybrids, Tench, Roach, Perch and Pike.
Other waters in the Carrigallen area.
The internationally famous lakes, Gulladoo, Garadice, Killykeen and Loch Gowna are only a short drive away from Allendale B&B and all have free fishing.
There are literally hundreds of fishing spots on the local lakes of Gulladoo, Glasshouse, Rockfield, Tully, Cullies, Drumlea, Keenheen, Garty Lough(Lake), Lakes of Loch Gowna, Killeshandra Town Lake. In addition the Lakes of Killykeen and Garadice Lake which are available all year and not more than 20 minutes drive, and most of the above have permanent access to the shore by car or 4×4.
Riverbank fishing
Riverbank Fishing for coarse fish is also free and can be found mostly along the Shannon-Erne waterway (canal), and the Killegar river.
Maps and Tour
When you arrive at Allendale B&B you will be given fishing maps and a free tour of the local fishing spots for first timers. Allendale B&B has all the facilities for anglers and you can buy the bait locally too. It is advisable to book your bait in advance for immediate fishing on arrival.
Boat Hire:
Boats are hired locally, mainly for pike fishing, email us for further information.