Carrigallen is an ideal location for exploring Ireland's lakelands. The Town Lake is only a few minutes away and the international fishing venues of Gulladoo Lake, Garadice Lake and Killykeen are only a short drive from Allendale B&B. Riverbank fishing is popular on the Killegar River and Shannon-Erne waterway. We have facilities for anglers on the premises. We cater for walkers at Allendale B&B, bookable in advance with a walking guide. Free maps for anglers and walkers. Local attractions include the Corn Mill Theatre, Main Street, Carrigallen, 5 mins walk; Margaret of New Orleans cottage, Tully, 5 km, Co. Leitrim Genealogy Centre, 16 km; Lough Rynn Castle Hotel, 20km. Allendale B&B is 130km from Dublin and 30km from Carrick­ on­ Shannon and 25km from Cavan. Marble Arch Caves and Florencecourt House and Gardens 40km. Allendale B&B is connected to a working farm where you will see farm animals and farming activities.
What's On in Carrigallen
Traditional music on the First Friday of every month in Charley Farrelly's Bar.
Country and Trad. in Mitchell's Bar every weekend, all year.
Card games in Masterson's Bar on Mondays and Fridays and Traditional Irish Music on special occasions.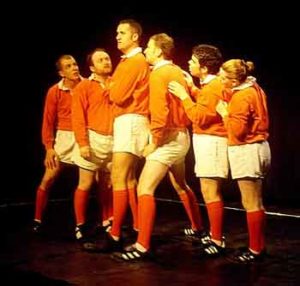 Corn Mill Theatre
The Corn Mill Theatre, in Carrigallen, County Leitrim, is only a few minutes walk from Allendale B & B and is well worth a visit. The Corn Mill Theatre Group has won numerous All-Ireland awards. The Corn Mill has presented many National & International plays. Recent hit plays: 'Alone it Stands' and 'Stones in my Pockets' are good examples. Booking is advisable. You can find out more about the current events at the Corn Mill on their website www.cornmilltheatre.com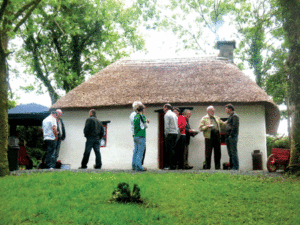 Margaret of New Orleans
The Birthplace of Margaret of New Orleans is  also located nearby on the townland of Tully. Signposted from Allendale B&B. See more information about this fascinating woman on  this facebook page
St. Patrick's Holy Well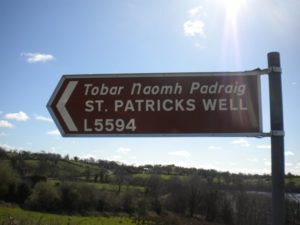 Founded by St Patrick, this beautiful Holy Well has been restored and has a path built to it. Go past the church and follow the signposts. Take the second left to reach the well.
Errew 16th Century Graveyard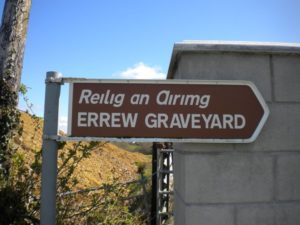 St Patrick is said to have passed through this region. While there he baptized followers at St. Patrick's Holy Well in Aughawillan and before leaving the region he blessed the ancient graveyard of Errew. The 16 th century graveyard is situated about 3kms south east of Carrigallen just off the main Carrigallen-Arva road –R203. After leaving Carrigallen take the first right turn and then continue straight after going around a sharp left turn. It overlooks beautiful Gulladoo Lake and is right in the centre of a circular enclosure, which can still clearly be seen.